PROHIBITED ITEMS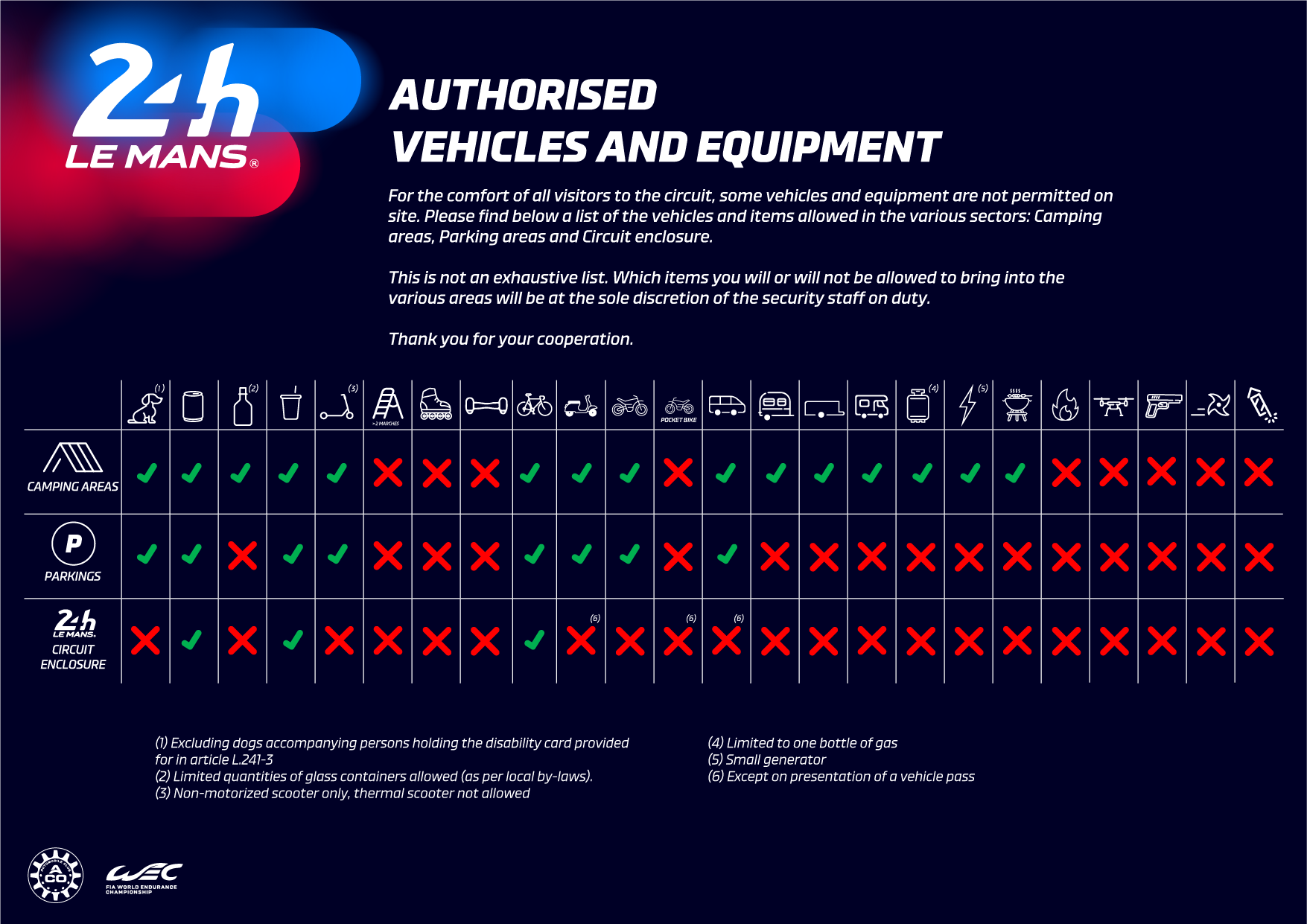 List of forbidden items available here: Forbidden items
GETTING TO THE CIRCUIT - OUR ADVICE
We advise you to get to the circuit with plenty of time to spare. Queues are likely this year due to the extra security procedures and health requirements.
There will be several checks at the Gate: visual inspection of coats, jackets and bags, scanning with a metal detector, and body searches. To speed up the procedures, we ask you to open your bag ready for inspection, and then open your jacket.
Also keep your ticket handy and present some form of ID.


LET'S ALL KEEP OUR EYES OPEN. SECURITY IS EVERYONE'S BUSINESS.
National security measures are currently in force. As such, we urge you to:
Please follow the safety guidelines and site rules.
Report any suspicious behaviour and unattended bags to security staff.
Do not leave your own belongings unattended.


FIRST AID
First aiders are on hand across the site. Don't hesitate to contact them or make your way to a first aid point. You can also go to our medical centre located at the heart of the circuit.
Free hearing protection for the under-16s (in partnership with Acoufun) is available at the First-Aid stations around the circuit.